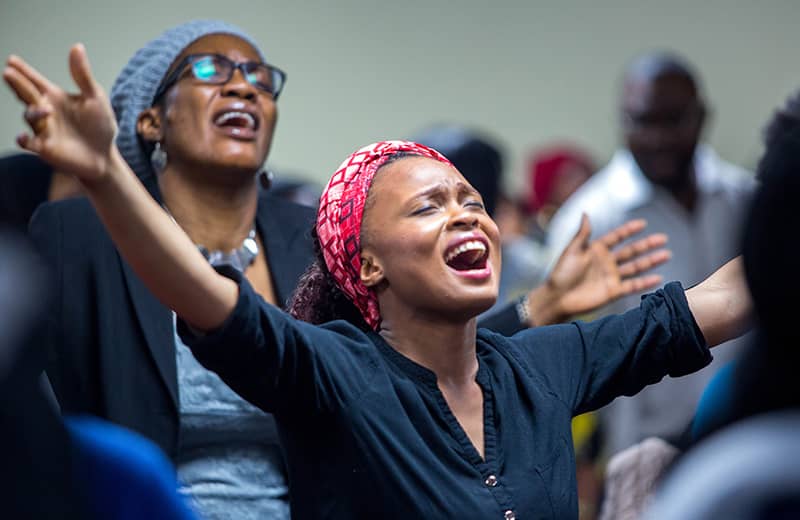 50/50 mission! In pursuit of our 10,000 souls quest, we will be holding 50 soul winning outreaches this year in collaboration with some other missionaries and mission minded ministries in Africa, Asia and Central America. The outreaches will be in towns, suburbs and inner cities. We are adopting a tripartite approach: Medical aid, Materials supplies and Word/Power. In most of the areas, the medical team of Christian volunteer medical practitioners administer free check ups and treatments (medications) to the people. Food stuff, farm utensils, clothing etc are also given to those who are in need of such.
MBB ( Muslim background Believers) Rescue. Restore
As radical groups in Northern Nigeria target Christians for extinction, we are responding with urgent, real-time support to the persecuted through our field teams and trusted partners on the ground. Your partnership helps the Body of Christ not only survive, but thrive in hostile regions. All of the women rescued are of musim backgrund and can be subjected to honor killing or torture by their families if their conversion to Christianity becomes known by their family members.
More vulnerable than ever Fighting COVID relies on us all. Please give what you can to meet the surging needs for our homeless in Dallas during this health crisis and beyond.
CMAN responds to sudden and ongoing crises to meet immediate needs of affected populations and support the transition toward recovery. We have responded and are responding to emergencies by delivering food assistance, to those affected by the COVID 19 crisis CMAN is working hand-in-hand with a host of organizations in Southern Nigeria to ensure that food stuff and other life-changing aid can reach communities in crisis effectively and according to need.