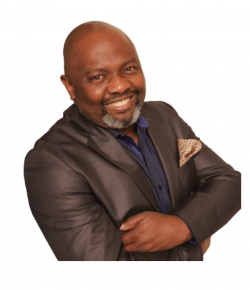 Paul Olakunle Olawale, fondly addressed as PK, has been preaching since his teens and has been in pastoral ministry since 1986. He speaks weekly on Explore the Word, an online broadcast that reaches out to various countries around the world. He's also an author with several books in view.
Pastor Bolanle Olawale has more than two decades of experience in teaching and counseling, which enable her to reach others with warmth, transparency, and strength. She is the CEO of Gem Publications, publishers of Gem Woman magazine. She also organizes BSS Women's Conference and a host of other programs.
Bisi Adewumi is a music minister and a worship leader of over three decades with a heart that loves God and a desire to see people grow in worship. She has led various choirs and has a thirst to see Jesus exalted and people drawn to the presence of the lord in worship.
Outreach & Partners Ministry Liaison
Niyi developed a passion to serve since early years of being a Christian. Currently serving as the Partners' Ministry liaison on the team and provide support for the finance group. Niyi is based in Calgary, husband to Dupe and father to two.
Head of Tech and Multimedia
Ezekiel Akintola is a creative director and IT specialist with over a decades experience in providing IT and multimedia solutions. He is a graduate of Computer Science (Tech). As a consultant, he provides multimedia solutions to churches and organizations. He is the founder of YEA! TV and YEA! Multimedia Solutions. He is based in Ontario, Canada. He is married to Abigael Akintola and are blessed with two beautiful children.
Dami Adeniyi is a media personality, entrepreneur, and social media manager with a passion for media and technology. Dami is the CEO and founder of www.DamiAdeniyi.com, a blog that is focused on inspiring positivity, redesigning narratives, and re-engineering the social perspectives of Africa. She is also the CEO and founder of www.damidirect.com, an online directory that focuses on motivating and creating visibility for African businesses of all sizes, primarily in Canada. She is also the host and producer of the Christian talk show, "The Core" on YEA!TV.
Seyi Farinu is a professional trained chef and food nutrition manager based in Vancouver. She is currently works as a nutrition manager in long term care were she gets to share her love of food and manages diets of senior residents to ensure they get all the nutritional requirements necessary to maintain a good health. Seyi also runs Honey and Grace Pastries.
Graphics and Media Specialist
Dami Akinbode is an Architect by profession with a passion for visual arts through graphic design, photography and film.
Ife Adebara is a PhD student at the University of British Columbia. Ife's research focuses on the automatic detection of the grammar of low resource languages. She also leads the youth fellowship of her local church. Ife loves to write about the word of God in a succinct manner, she manages a blog and regularly writes for other blogs and magazines. In her spare time, Ife bakes cakes for weddings and birthdays.
Prayer Lead and Treasurer
Boma Oruambo is the first daughter out of a family of five with a beaming passion for the youths and young adult's ministry. She is an honors graduate with a B.Sc in Biotechnology, Immunology and Microbiology. She has some years of experience co-ordinating and participating in Christian Youth Programs. She has a desire to see youths and young adults confidently walking in the Power of Christ.
Demilade Adeniyi is a professionally trained health administrator based in Canada . At a young age she began her journey to service in christ with children's ministry in RCCG, by assisting and teaching bible stories. This has made her a strong believer and advocate for nurturing children from a young age to become more like christ at early age.